UPDATE: The Kent Reporter just released the most amazing Op-Ed. Kent is the home of the superfringe Constitution Party that adopted the poor waifs Gary & Larry. Updating the lists below…

UPDATE 2: More pro-equality editorials from Central Kitsap Reporter and Federal Way Mirror. The deeper I dig, the more gold I find. Not a clunker yet!

---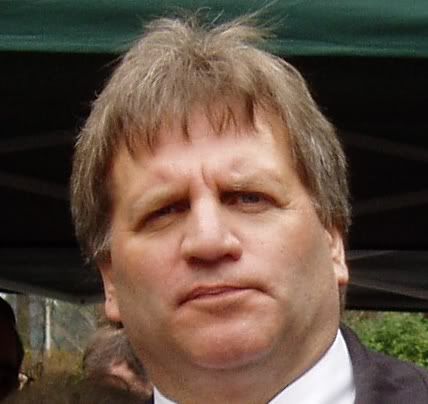 "Please say a prayer today for the courageous legislators who are standing tall in opposition to the agenda of the Seattle-based homosexual lobby and their left wing media allies & enablers." –Larry Sitckney in a Washington Values Alliance E-mail from April 15, 2009
If you listen to Larry Stickney much, you hear this sort of refrain a lot. The assumption behind such statements is that once you leave the "Seattle red zone", as Larry calls it, you're in anti-domestic partnership country.
I decided it was time to test this assumption. Guess what I found? The non-Seattle media is pro-equality too. Papers from Kitsap County to Anacortes to Bellingham to Sedro-Woolley to Kent to Vancouver to Wenatchee to Yakima to Pasco to Spokane published stories sympathetic to our quest for equality. Most significantly, every paper which stated an editorial opinion on domestic partnerships or Ref 71 unequivocally supported domestic partnerships or better (marriage equality) and opposed Ref 71.
It's not just the Seattle-based media that supports fairness and equality, it's darn near all of it. Who's going to break it to Larry?Methods:

I did a search for news stories and Op-Eds from Washington state papers. I searched the ProQuest database "Washington State Newsstand", available online to cardholders of the Seattle Public Library (h/t to the librarians of the world!). Relevant papers searchable for the appropriate timeframe were Columbian (Vancouver), Herald (Everett), News Tribune (Tacoma), Seattle Post-Intelligencer (Seattle), Spokesman Review (Spokane), Tri – City Herald (Pasco) and Yakima Herald – Republic (Yakima). The terms searched were "Referendum 71″ and "domestic partnership". I also used the Washington State Library's list of state newspapers to identify smaller papers that were not in the ProQuest database. I randomly selected about a dozen small-town papers from that list and searched the online archives of papers that didn't require a subscription.
Results

1. Editorials about Domestic Partnership

I found editorials about Washington registered domestic partnerships in 12 local Washington newspapers. Every one of them unequivocally supports domestic partnerships, or better (marriage equality). Those newspapers were from Central Kitsap County, Everett, Federal Way, Kent, Seattle, Spokane, Tacoma, Vancouver, Walla Walla, Wenatchee and Yakima.